This group is for the more advanced student who wishes to work and develop their mediumship.
We cover Philosophy, aspects of mediumship, bringing all into platform presentation.
Moira has been attending a Spiritualist church since 1983, joining her first development group at Longton church during that year. She served on the committee until Stafford church opened at its present venue. Moira joined the committee team of Stafford during 2000.
Living in Stafford for over 38 years, Moira is an experienced Medium and tutor who continues to be in great demand. Her work takes her to teach and demonstrate mediumship in Denmark, Sweden, Switzerland, Canada, Germany, Austria and throughout the UK.
If you would like to come along, you will be most welcome. This development circle is every Tuesday evening at 7:30pm
For information about this circle, please call 07516 997494 or email the Church at contact us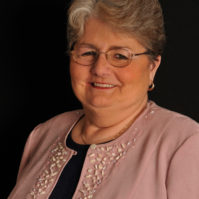 Development circle every Monday evening with tutor Dorothy Hargreaves at 7:30pm
For information about this circle, please call 07516 997494 or email the Church at contact us
Beginners development circle, every Monday evening with tutor Karen Haycock CSNU at 7.30pm
For information about this circle, please call 07516 997494 or email the Church at contact us